Common Questions About Medical Alert Systems
We get a lot of questions about our medical alert systems...here's a sample of some of the most common questions we hear every day:
Q. How does it work?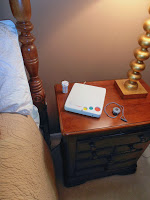 A. Our
medical alert systems
are simple, yet sophisticated. The medical alert system base unit connects to your phone line and to a standard power outlet. Simply press the button on your pendant or wristband to signal the base station to contact our monitoring center whenever you need help. A live trained agent will answer your call 24/7/365 with your Personal Profile on their computer screen. They'll discuss your situation with you, and send the proper assistance needed. If they cant hear you (or you are unable to speak), they will follow a pre-determined protocol, which is usually to call 911. They stay on the line with you until help arrives.
Q. What kind of help will be provided?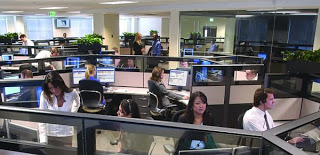 A. When you start your service, you'll complete a Personal Profile with all your contact information and any preferences for how we will respond in an emergency. Many times simple assistance from a neighbor or family member is all that's required. For urgent situations, we'll dispatch appropriate medical, police or fire department responders. Our agents are all EMT and/or EMD trained and certified, which means they can provide certain levels emergency assistance over the phone when required until help arrives.
Q. How long does it take to set up the system?
A. Just a few minutes, with no special tools or training required. Just plug it into your existing phone line and power outlet, then call us to test and activate the system. Once you're set up, we ask you to test the system once a week which takes just a minute or two.
Q. How much does it cost?
A. Depending on which medical alert system you choose, they all cost around $1 a day. There are no hidden fees, no long term contracts, and your price is locked-in guaranteed never to go up. When you no longer need the system, just call to arrange for a return, and any pre-paid amounts are refunded when we receive the system back. It's quick and easy!
To learn more, visit our Frequently Asked Questions page, or call us at 1-855-272-1010. We look forward to answering YOUR questions!


Related Articles:
Free Brochure
By Mail
Or call us at
1-855-272-1010