3 Important Tips To Avoid Scams Targeting Seniors
Anyone who's retired knows how important maintaining your nest egg is.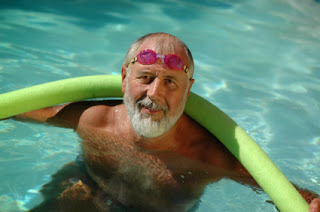 You want to be able to comfortably live off the distributions from the money you worked so hard to earn throughout your life. Unfortunately, scammers are also aware that seniors are financially stable compared to the rest of the population, which makes them a target.
20% of Americans age 65 and up have been defrauded financially. Bearing this in mind, it's of the utmost importance to be aware of how to recognize and avoid scams targeting seniors, whether you're a senior or a caregiver providing for a senior.
Tip 1: A member of government or the IRS will never ask you to reveal personal information over the phone
One of the most common scam tactics is to impersonate a government official. These scammers will call seniors and demand that they reveal personal information like their social security number (SSN), because of some false charge of tax fraud or some other made up crime.
Tip 2: An email claiming you won money and asking for financial information to send you the winnings should be an immediate red flag
This type of scam is called "phishing" and can take
several forms. Whether the scammer is impersonating PayPal or an online lottery company, the common theme is that the scam uses the prospect of unclaimed earnings to entice seniors to reveal sensitive information. Never send your financial details to an unidentified email address.
Tip 3: Only trust companies you've researched to de-bug your computer
A new type of cyber-crime that's becoming more and more prevalent is a software scam. The scammer will either call a senior and tell them they have a bug on their computer, or set up an online pop-up that indicates to the senior that they've detected a bug on their computer. In both cases, the scammer will try to gain control of the computer to "fix" the bug but instead install harmful software or steal personal information from the computer's documents. It's always a safe choice to use trusted industry names like Norton or McAfee to fix bugs, rather than an unknown source.
Furthermore, you should first check to see if a company is
accredited with the Better Business Bureau
and check their ratings and customer reviews before doing business with them.
What Should I Do If I'm Already At Risk?
If you're reading this and realize that you or a patient you're providing care to have revealed personal information online, it's prudent to sign up for a service that can track and reverse damage from identity theft. If you're unfamiliar with the term, identity theft is a major issue where a criminal uses the identity of someone else for financial gain. The harmful possibilities of
identity theft
are nearly endless. The criminal can use the information for: fraudulent credit card activity, insurance activity, mortgage under a false name, and much more. It's definitely best to err on the side of caution when you might be at risk of being scammed.

At Medical Care Alert we take steps to ensure your personal information is secure. We never share your data with outside companies, and we actively participate in programs like the
Senior Scene by the BBB
to help protect and educate seniors from fraud, financial abuse, and scams targeting seniors.
-- Article courtesy of LifeLock / Symantec
Free Brochure
By Mail
Or call us at
1-855-272-1010