Sarah Keller on Jul 28th 2022
Caregiving is a fulfilling job. However, it can also be a very stressful and demanding one.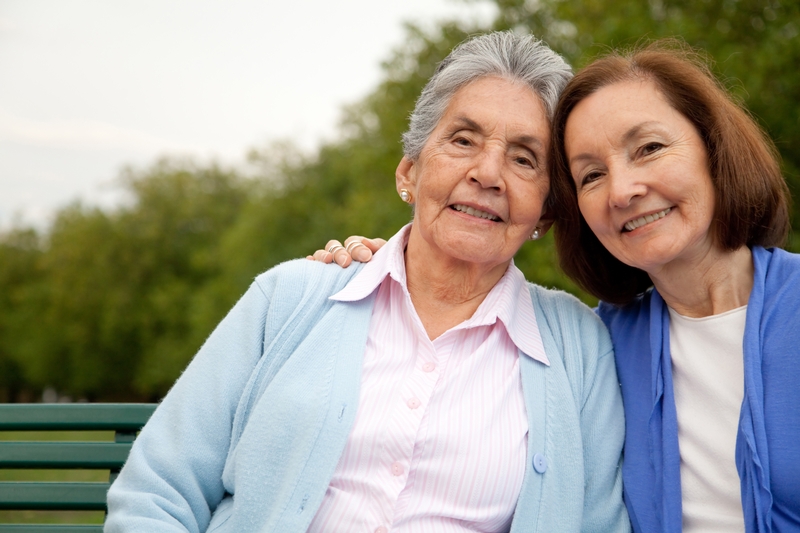 Looking after the health and well-being of another individual requires energy, time, compassion, and even specialized skills.
It's not unusual for caregivers to feel stressed, angry, and frustrated. In some instances, the people they are helping won't always appreciate the help they are given. Below are some of the most common emotional impacts of caregiving:
Anger and irritability. Whether looking after a patient entrusted to you or a loved one, it is possible to have disagreements now and then. For instance, it can be especially challenging if you are providing in-home dementia care for someone with dementia. If you are feeling all stressed out, don't think twice about giving yourself breaks. It will also help if you talk to people who can understand your stress and frustration. Make sure you also give yourself time to calm down and not react right away.
Depression. Witnessing the decline of the individual you are looking after can be a difficult experience. This is especially true if you are looking after a loved one. Acknowledge any feelings you may have so you can stay focused when it counts.
Loneliness. When looking after someone, you will also spend less time socializing. If you feel overwhelmed, consider getting help from friends, other family members, or a professional caregiver. Caregiving should be a shared effort.
Fear and anxiety. Looking after someone is a massive responsibility and it's normal to sometimes feel fearful or anxious. If the fear or anxious feelings are not dealt with accordingly, you can become nervous, tense, and unable to function. In similar instances, it would help if you stop what you are doing and do some breathing exercises. You must also remind yourself that you are doing your best and there is only so much you can control.
Boredom. As a caregiver, you need to ensure that the person entrusted in your care is looked after properly. However, looking after your well-being is just as important. Don't be afraid to take breaks if you need to so you can rest and recharge. It would also help if you set aside time for hobbies and leisure activities.
The Emotional Rewards of Caregiving
As tough as it can be, caregiving is not without its unique set of rewards. While it can be difficult to focus on the rewards when things get challenging, it is crucial to appreciate them so you will be motivated and inspired to continue your work. Below are some of the most remarkable rewards of caregiving:
Empathy and compassion. The individual you are looking after depends on you. While the task is not easy, you still do it and give it all you've got. Caregiving will help you develop great compassion and empathy for those who depend on you. The joy you will feel knowing you have helped improve the quality of life of another makes every effort worth it.
Accomplishment. While you won't always get praise for the service you render, the feeling of accomplishment you will feel is often a reward in itself. It is important to remember that you are making life better for others and that your work matters.
Pride. The difference you make in the life of others through caregiving is hard to match. You should be proud that you are helping others live a safer and more comfortable life. Not everyone can do what you do so that's something you should be proud of.
Final Thoughts on Caregiving
When you are aware of the rewards of caregiving, it makes it easier for you to stay focused when challenges arise. Also, knowing that you don't have to do it alone is reassuring.
One way to give yourself a respite break is by having a personal emergency response system available for the person you're taking care of. That way, you'll be able to leave them alone knowing they can get help if they need it while you're out.
If you are looking after a loved one, you can always seek the help of a professional caregiver, especially if things become too much for you to bear.
About the Author
Sarah Keller is the Content Marketing Strategist of A To Z Home Care, a team of professional home care providers based in Phoenix, Arizona that specializes in long-term care for your loved ones. She enjoys riding horses and camping with her friends and family in her spare time.