Sarah Keller on Jul 26th 2022
Hiring an In-Home Caregiver: What You Need to Know
For many older adults, hiring an in-home caregiver is considered the key to their comfort and independence.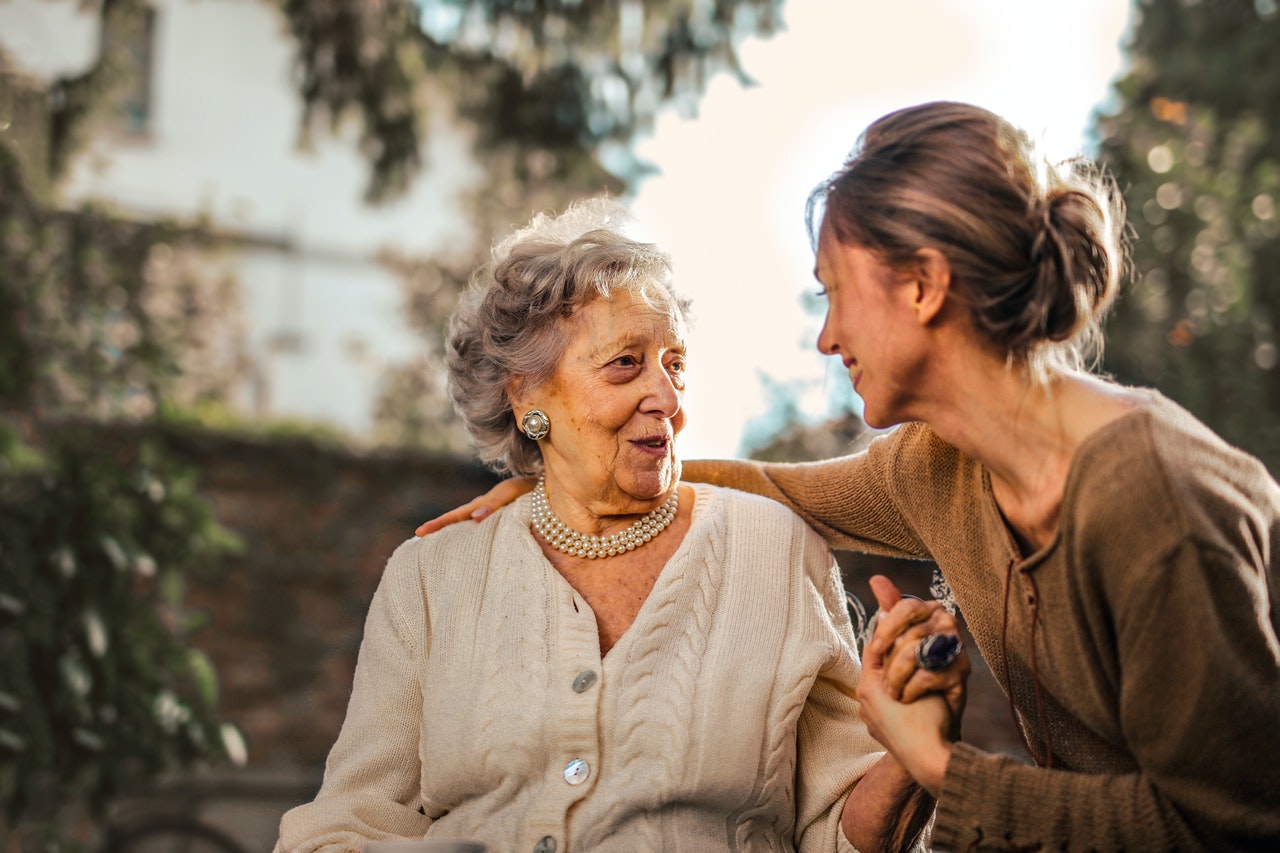 In-home caregivers provide help with activities of daily living (ADL) such as grooming, dressing, transportation, medication monitoring, and light housekeeping.
While most in-home caregivers are trained or certified, these home care professionals often only focus on helping with activities of daily living and are not required to carry out complicated health-related tasks.
Hiring the best person for the job can be challenging. This is especially true if you don't have prior experience. Fortunately, you can make the hiring process easy by first figuring out the level of care your elderly loved one needs.
Start your search for the best in-home caregiver by taking note of your loved one's daily needs. You need to also create a detailed list of the tasks they want completed. The more comprehensive and specific your list is, the easier it will be for you to find the right person for the job.
What Kind of Help is Your Aging Loved One Looking For?
In-home care is not one-size-fits-all. From housekeeping to companionship, an in-home caregiver provides various services based on the individual's specific needs. When hiring an in-home caregiver, keep the following crucial questions in mind:
1. Does your aging relative need help with activities of daily living?
Needing assistance with ADLs is one of the telltale signs it's time to get in-home care. If your senior loved one has chosen to age in place, they'll eventually need help with a few daily activities like bathing, dressing, and meal preparation. Others may also require assistance with eating, taking medications, and using the restroom.
2. Do they need help with housekeeping?
After decades of maintaining their homes, many people have become particular about keeping their homes as neat and clean as possible. Are they looking for help with specific tasks like cleaning the bathroom or doing the dishes, or are they looking for someone who will perform all the house chores on their behalf?
3. Do they have pets they want to be looked after?
You must notify agencies and home care aides about pets as some might have phobias and allergies. It is recommended that you are also clear about the pet care your loved one wants. Will they be letting the pet into the backyard, or will they need to take them out for walks?
4. Can your aging loved one move independently, or do they have to be lifted?
If your loved one has impaired mobility, they'll need a caregiver that can lift them between their wheelchair and bed. It is also crucial that you are specific if they need to be carried from one room to another. This is also an important consideration so you can safeguard them from falls and other accidents.
5. Will they need transportation?
If your aging loved one can no longer drive, they would most likely need help going to and from doctor's appointments. Check if a candidate is comfortable providing transportation. It is also essential that you check their driving records.
6. Will they need medical care?
Generally, in-home caregivers don't have nursing degrees and won't be able to provide serious wound care, injections, or other medical assistance. If your elderly loved one requires medical care or has a chronic condition, getting home health might be more apt.
Fortunately, some in-home caregivers are certified nursing assistants or CNAs, so they can help monitor the blood pressure and help with medication administration.
7. Do they need companionship?
When your loved one is experiencing isolation or loneliness, an in-home caregiver can be one of the best ways to keep them stimulated and engaged. If companionship is their primary need, consider having your elderly loved one during the interview process so you can check if their personalities match.
8. Is your loved one experiencing cognitive decline or dementia?
Some in-home caregivers have been trained to assist seniors with Alzheimer's disease or other forms of dementia. Be upfront about your elderly loved one's dementia behaviors and check with the applicant if they have experience handling similar patients.
Hiring an In-Home Caregiver: Your Quick and Easy Guide
To help you find the best person for the job, keep this quick and easy guide in mind:
Create a clear job description.
Creating a specific and clear job description can help you determine the tasks you want done, the number of hours of care needed, the flexibility required, and how much you need to pay.
When hiring independently, be fair about the pay.
It is recommended that you pay the going rate where you live. Look for postings for caregiving jobs similar to yours to have an idea about the average rates.
Conduct multiple interviews and a trial period.
Interviewing a potential candidate only once won't give you enough information to make an educated decision. It is recommended that you do three interviews to get more insight into the candidate.
● First interview: short interview to screen the candidate and ensure they meet the necessary requirements.
● Second interview: in-person interview to meet those who pass the phone screening.
● Third interview: this is where your top prospects can meet your elderly loved one.
Ask plenty of questions.
Asking all the crucial questions during the interview can help you find the right fit—someone trustworthy, responsible, and compassionate. Don't hesitate to ask questions about their past caregiving experiences.
It would also be great to ask how they would handle certain situations, like if their patient will throw tantrums or refuse to take their medications.
Check their references.
Even if the candidate seems excellent, it is still ideal that you do background checks and call all of the references they provided. Check with their references if they would recommend the candidate for the job and if they would hire the candidate again.
Also, since the elderly are at a greater risk for abuse or fraud, check for criminal records in the places where the candidate has lived and worked.
Conclusion
Finding the best in-home caregiver can be challenging. Fortunately, the information above can help get your search off to a superb start.
About The Author: Sarah Keller is the Content Marketing Strategist of A To Z Home Care , a team of professional home care providers based in Phoenix, Arizona that specializes in long-term care for your loved ones. She enjoys riding horses and camping with her friends and family in her spare time.