Kent Elliot on Jul 21st 2022
Aging in Place Advice for Seniors With Mobility Concerns
According to the World Bank, around 15% of the global population has some form of disability.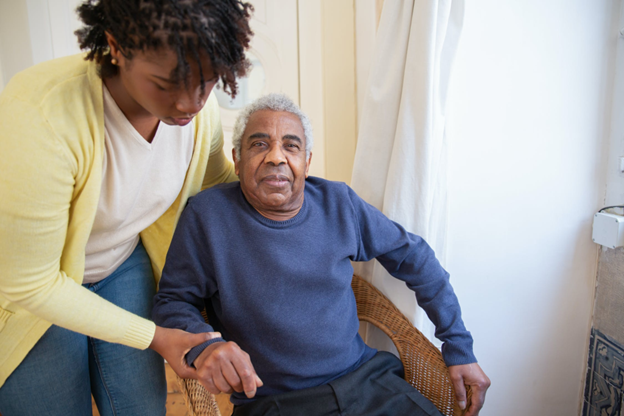 While this encompasses people of all ages, a huge majority are seniors, who tend to develop mobility, vision, and other disabilities with each passing year. All of these individuals deserve a safe place to live, but most homes simply aren't built for those with different abilities.
Keep reading for a few quick tips from Medical Care Alert on how to modify an existing property if you or an aging elderly loved one has disabilities.
Can The Home Be Altered?
It's important to first evaluate your current property. Unfortunately, not all homes can be safely or affordably altered for your comfort and convenience. If you live in a historic home, for example, it might be too expensive to update. Furthermore, finding a new home isn't always easy. Looking online is a great start, but the same tools and algorithms that allow websites to show you comparisons of several great properties immediately can be used by investors who are ready to pounce on something that just piqued your interest.
Historic homes aren't the only potentially problematic type of property. Similarly, if you live in a two-story home and there's no way to turn the bottom floor into a living space, then it might be time to sell. This is a daunting process, but one you can get through with the help of an experienced realtor.
For a head start on what to expect, you can use an online calculator to figure out how much your home might sell for. This will give you a better idea of the cash you'll have in hand for a down payment and small modifications on a more user-friendly property.
Additions That Matter
When you're thinking about mobility issues, the first thing that likely comes to mind is how to enter and exit the home. Fortunately, this is a relatively inexpensive upgrade, and you can install a wheelchair ramp with a few simple tools, lumber and deck boards from your local hardware store, and a few careful measurements. Check with your local codes department to find out if there are any restrictions or if they require special features, such as a certain width or incline degree.
Your next thought will likely turn to the bathtub. After all, hygiene remains crucial, and, as FirstLight Home Care asserts, simple hygiene tasks become more difficult for aging men and women. If your new or existing home does not have a walk-in shower, consider adding one of these before moving in. Do keep in mind that removing a bathtub is messy work, and whether you choose to do it yourself or have a professional, you don't want the inconvenience of not having a place to bathe for days to weeks on end.
Other DIY projects for adapting your home for someone with special needs can be found on Porch.com.
Other small upgrades include:
● Replacing all of the bulbs with LED lights. Not only are these more energy-efficient, they can also be dimmed when needed and have a longer lifespan, meaning you or your loved one will be changing bulbs less often, potentially up to 12 years. Plus, they can keep the lights on low at night to reduce bumps in the dark.
● Replace door knobs. Door handles are easier to use than doorknobs, which is especially important for people with arthritis.
● Eliminate tripping hazards by carpeting. According to 101 Mobility, smooth, even carpeting is preferable over hard surfaces, thick rugs, and tiled floors with grout that can interfere with assistive devices.
● Monitor air quality. Pollution and fires (especially during summer months) can cause our air quality to decline rapidly. Indoor air quality monitors can help your aging loved one to know when they need to turn on an air purifier, and when it's not safe to go outside.
You deserve to be safe and comfortable in the place you call home. The above advice is just the tip of the proverbial iceberg. There are plenty of simple and often inexpensive ways to change your living space to accommodate your ever-changing needs, and if that doesn't work out, find a home that allows you to live happily and healthily.
Accidents can happen even in a fully accessible home, so give you and your loved ones peace of mind with a Medical Care Alert emergency response system. With the push of a button, your aging loved one will be connected with a trained EMT/EMD-certified operator who will assess the situation and send help. Visit our website to learn more.
About The Author: Kent Elliot is a retired architect with a passion for dogs, DIY, and universal design. After a stroke left him with mobility issues, he thought he would need to move out of his home and into an assisted living community. But, using his experience as an architect and with a little creativity, he was able to successfully remodel his family home instead. The relief he felt has inspired him to help others do the same, and he created Athomeaging.info to share what he's learned.
Image via Pexels