Technology Tools for Seniors
Remember the days when the being tech savvy meant knowinghow to program the VCR?
There?s no shortage of technology these days, but newtechnology can also be overwhelming and difficult to figure out how to use. However, technology can have a lot of benefits when you know how to use it. Check out these easy to use tools that are fun to use and have a lot of benefits.
Tablets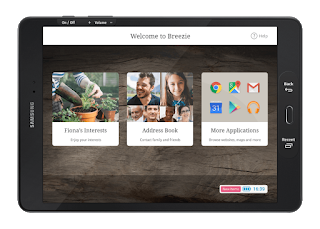 Everyone has a tablet these days. While Apple iPads are known forbeing designed to be intuitive, they can get confusing for people who aren?tused to Apple products. Samsung?s Breezie tablet is specifically designed forseniors. It has a simple interface that is easy to use and allows you to do allof the same things you can do on a normal Samsung Galaxy tablet. It can becustomized to have the settings and apps you want and has a support service incase you have any questions. Tablets are a great way to enhance your brainfitness through apps, games, reading, and more.
Health Trackers
By now you?ve probably seen people with some type of fitness tracker on their wrists in place of a watch. But these are for people who run alot or always go to the gym right? Think again. A lot of fitness trackers cantrack everything from steps to sleep quality to heart rate (and they tell youthe time like a normal watch would). You don?t have to run a race for these tobe effective. These devices are meant to help you lead a healthier, more activelife. Try one out and head over to an adult playground to see how you like it!
Personal Emergency Response System (PERS)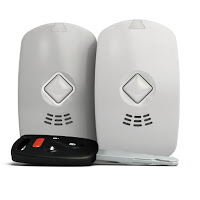 Safety matters, but you also want to be able to maintainyour independence. Personal Emergency Response Systems, or PERS, allow you tocall for help whenever you need assistance (not just when you fall) whereveryou are. It gives families peace of mind knowing you are safe. Some systemsalso have GPS tracking which is great when someone is out and about and losestheir way or needs assistance away from the home.
Video Games
Who said you can?t have as much fun as your grandchildrenwith video games? Many studies have found that people who play video games formental exercise experience a boost in memory and brain function. If you have aWii, you also get in some light physical activity as well. Grab a few games andpractice and then challenge the grandkids!
Have some other types of technology you?ve found useful? Letus know in the comments!
Free Brochure
By Mail
Or call us at
1-855-272-1010