Take these precautions to prevent the spread of COVID-19 Coronavirus.
The novel Coronavirus (COVID-19) is a new strain of a large family of viruses that cause illness ranging from the common cold to more severe diseases.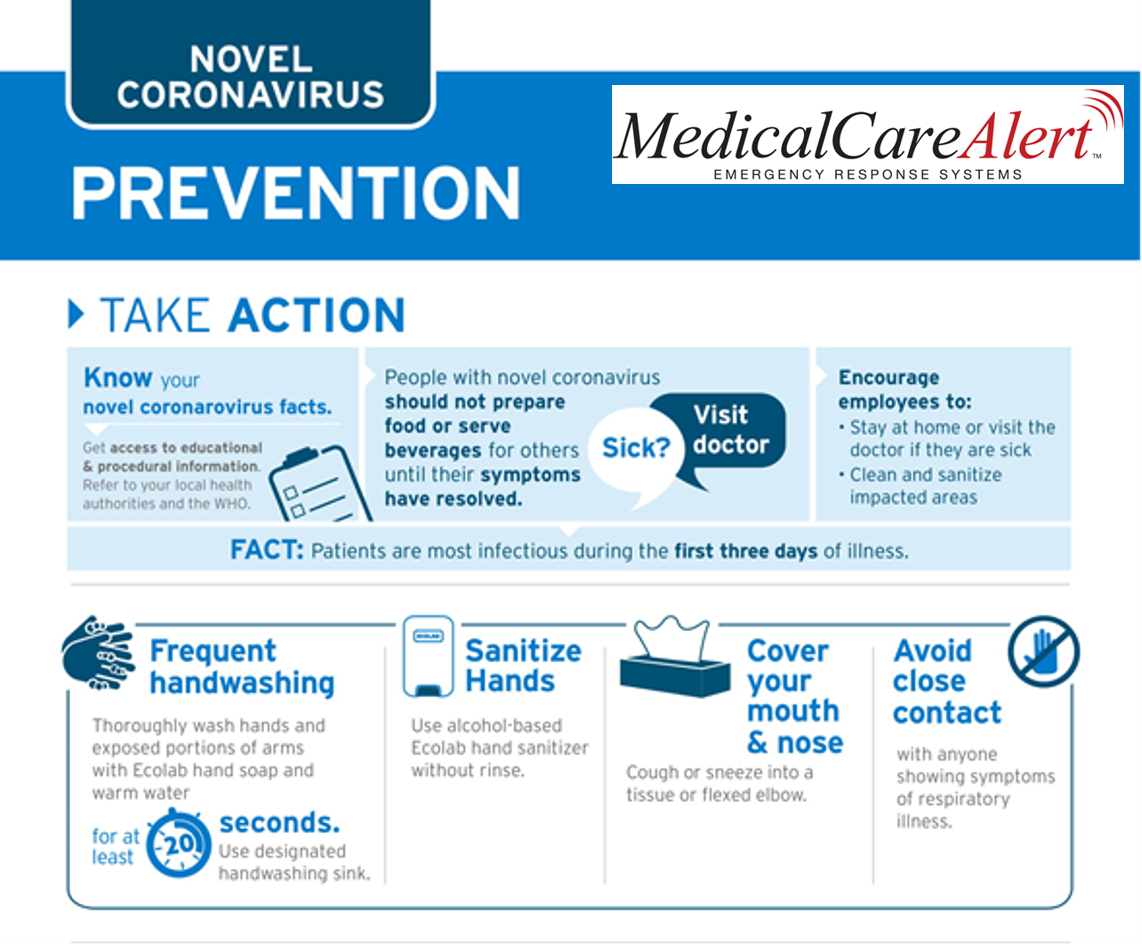 Scientists have isolated the coronavirus causing COVID-19 and found it to be at least 70% similar in genetic sequence to MERS and SARS viruses.
COVID-19 can take up to 10-days between infection and detection when symptoms are present. Incubation takes 5 to 6 days, detection takes 4 to 5 days. Patients are most infectious during the first three days of illness. Seniors and the elderly are particularly susceptible to this virus.
COVID-19 Corona Virus Symptoms include:
Fever
Breathing Difficulty
Cough
Shortness of breath
Severe cases can include pneumonia, severe acute respiratory infection, kidney failure and ultimately death.
How to prevent the spread of COVID-19 Coronavirus:
Frequent Hand-washing. Thoroughly wash hands and exposed portions of arms with hand soap and warm water for at least 20 seconds.
Sanitize Hands. Use alcohol-based hand sanitized without rinse.
Cover Nose and Mouth. Cough or sneeze into a tissue or flexed elbow.
Avoid close contact with anyone showing symptoms of respiratory illness
Encourage employees to stay at home or visit the doctor if they are sick.
If you have a
Medical Care Alert button
, you can press the button at any time to get emergency help.
Free Brochure
By Mail
Or call us at
1-855-272-1010